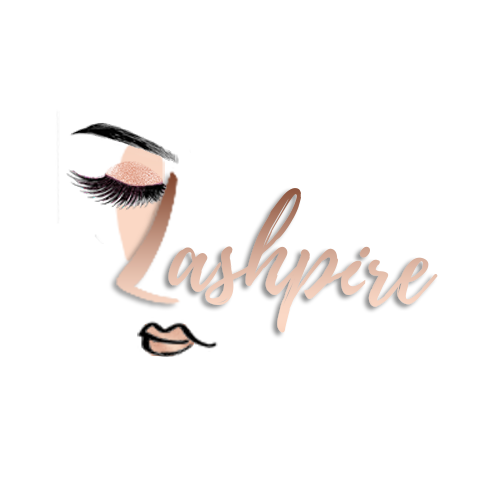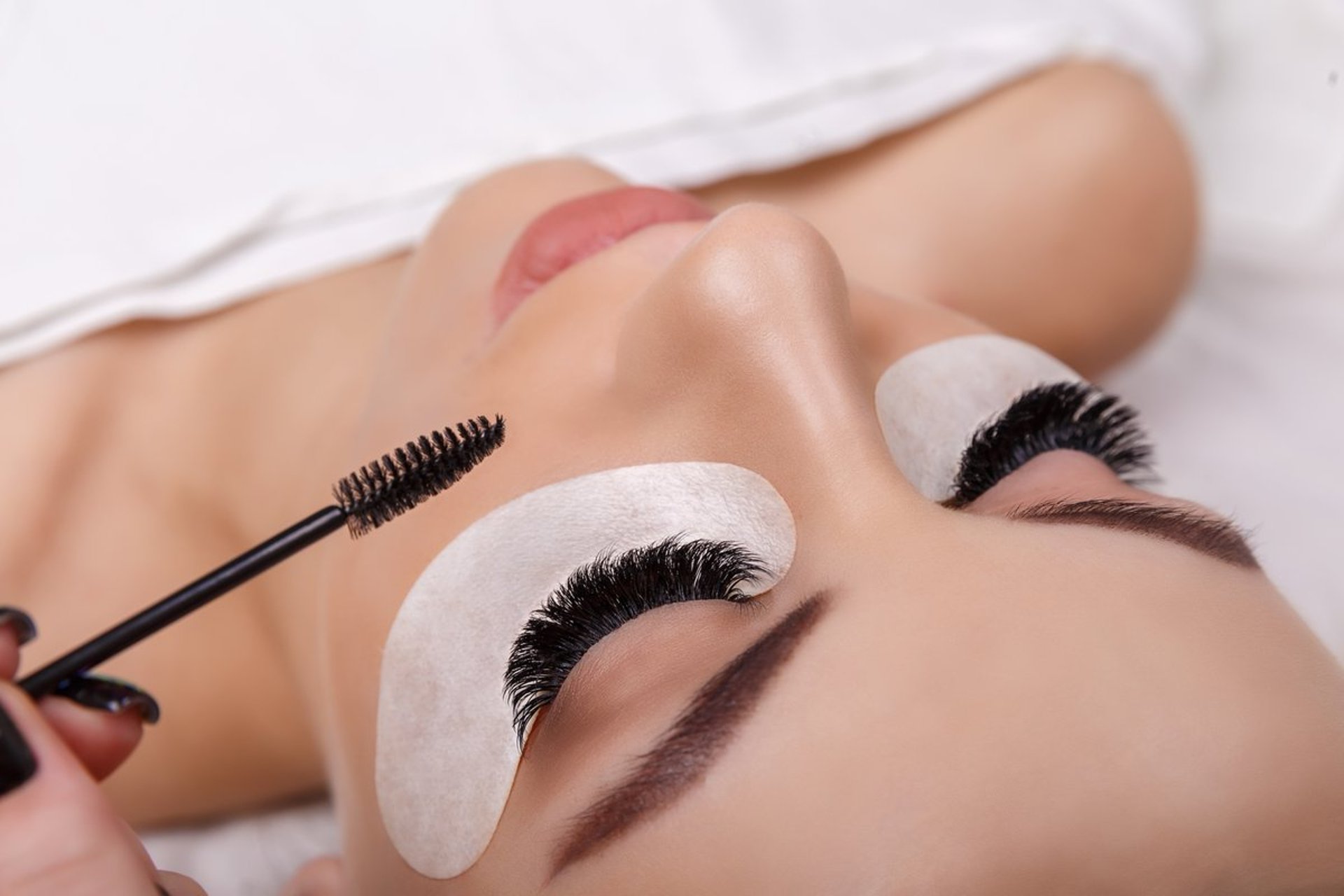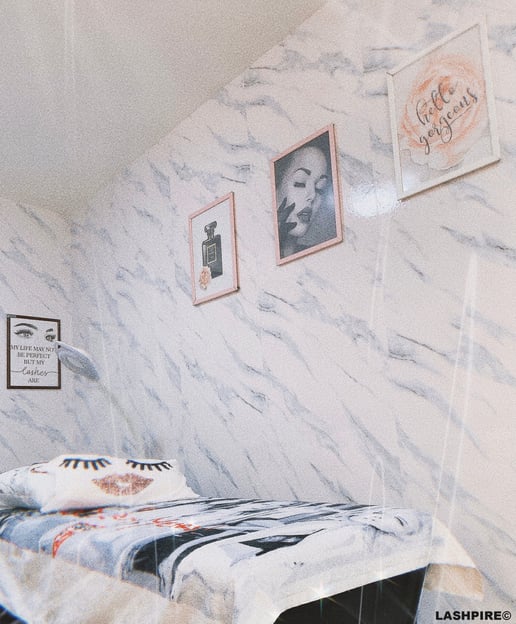 "Making your lash dreams a reality ✨"
Created by local singaporeans with a passion for what we do 🇸🇬
LASHPIRE® is an eyelash extensions manufacturer, supplier, educator and lash salon based in Singapore.
Created by lash technicians for lash artists, beauty experts and also, the everyday girl.
We believe that lash extensions when done correctly, can enhance your natural beauty and highlight your eyes! Having lash extensions makes it so much less time-consuming when getting ready in the morning and you'll never have to worry about waking up super early to get ready as your eye "makeup" is already there!
Once you have extensions, there isn't the need to invest in extra eyelash curlers, mascara and even draw eyeliner, save more time and money!
All products used are only available here and are exclusively formulated by us. We take pride in using only tried, tested & proven products. When getting your lashes done at our salon, you are assured that only premium products are used, with absolutely no discomfort, pain, itch or stinging during the application process.
All our lash artists have gone through meticulous training and are certified with multiple certificates in all types of lash extensions, ensuring that you'll be in good hands during every appointment.
We offer a wide range of styles of lashes. When you're at our salon, a prior consultation will always be done prior to your lash extensions treatment. You can choose from all types lash curls, lengths, diameters and styles! Our trained lash artists will help determine which style best suits your eyes and customize it to fit you and specially for you only.
Enjoy your lash naps and leave it to us to enhance your natural set of lashes with a set of gorgeous, lightweight, fluffy eyelashes when you open your eyes!
We look forward to serve you!


"Over the span of 5 years, a lot has changed in the beauty industry especially in the lash industry. Newer techniques, styles and products are being introduced. As an avid and life-long learner, I take pride in keeping up with the latest trends and constantly learning new skills and upgrading my knowledge in the lash industry in order to be able to provide you with the expert care you deserve." - Founder of LASHPIRE®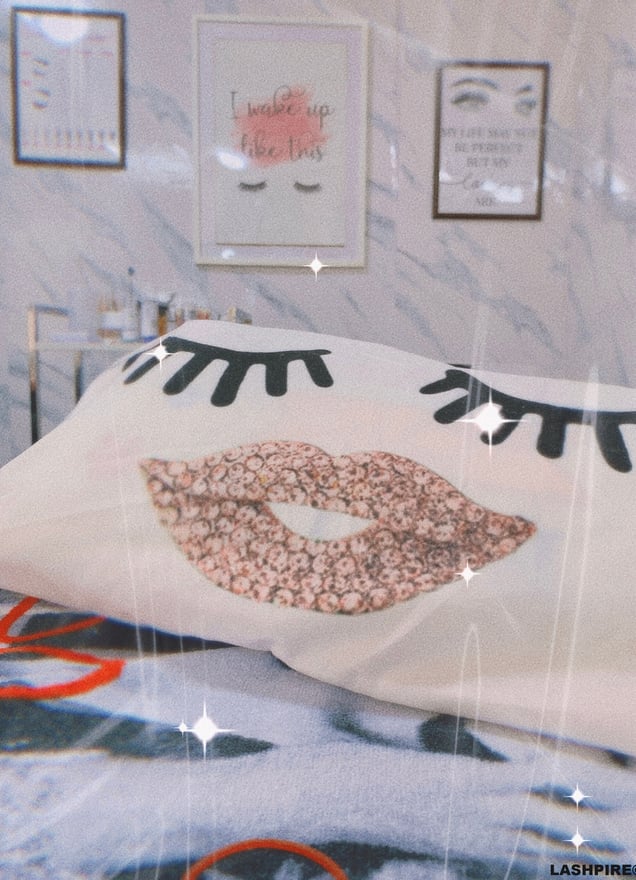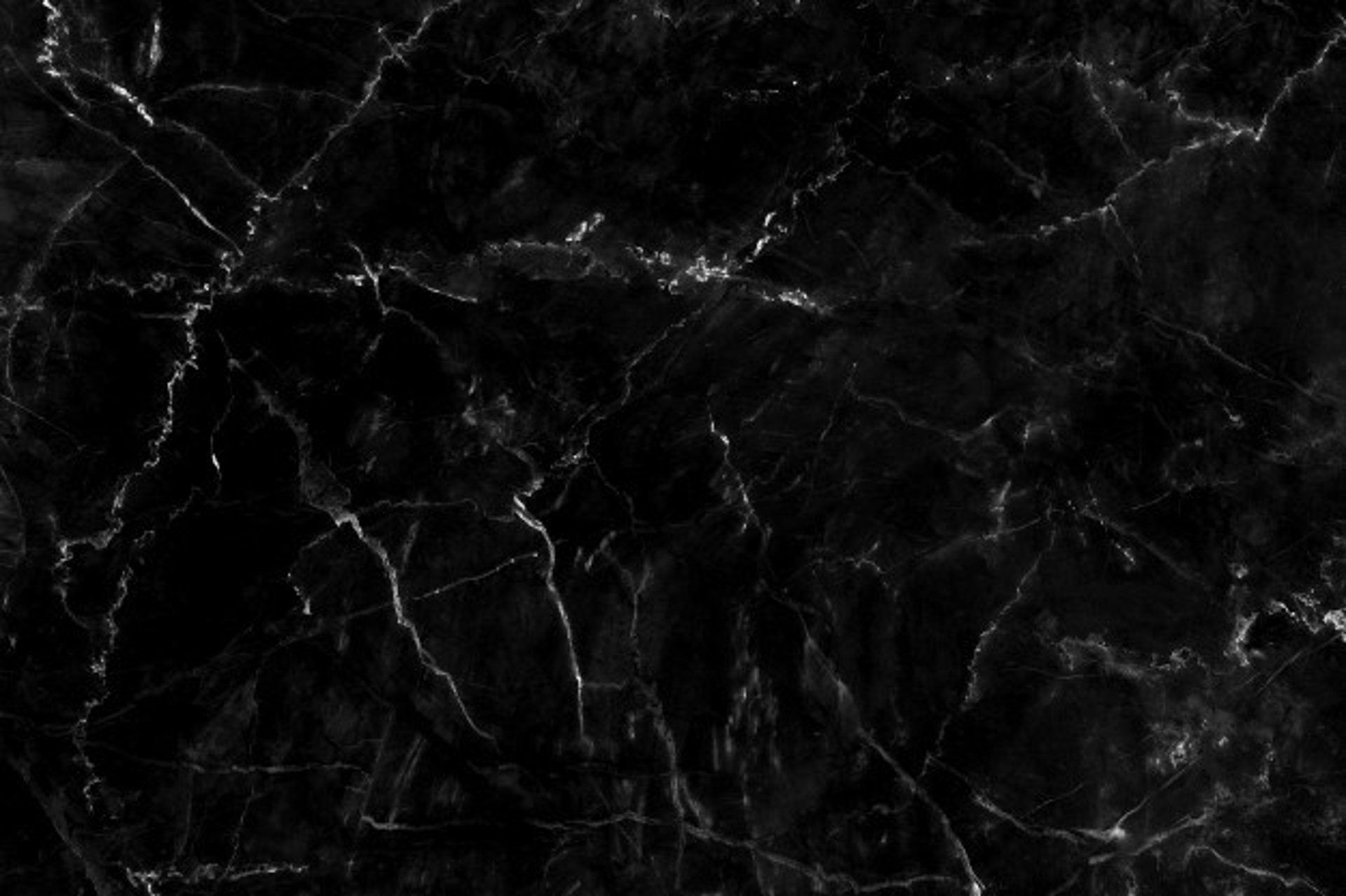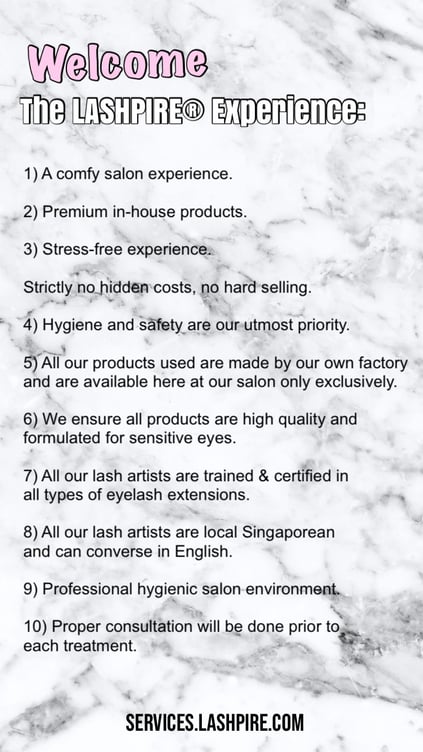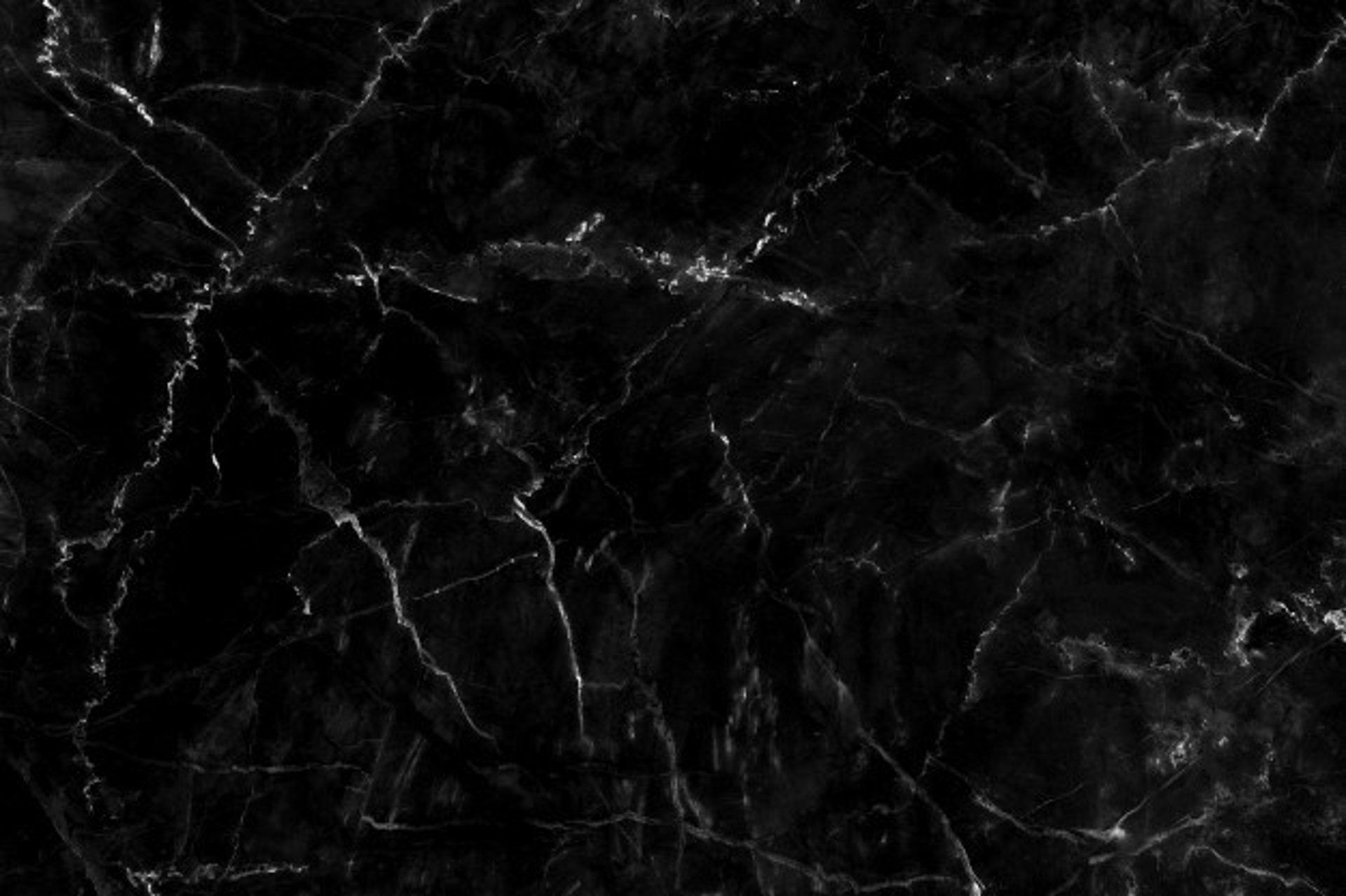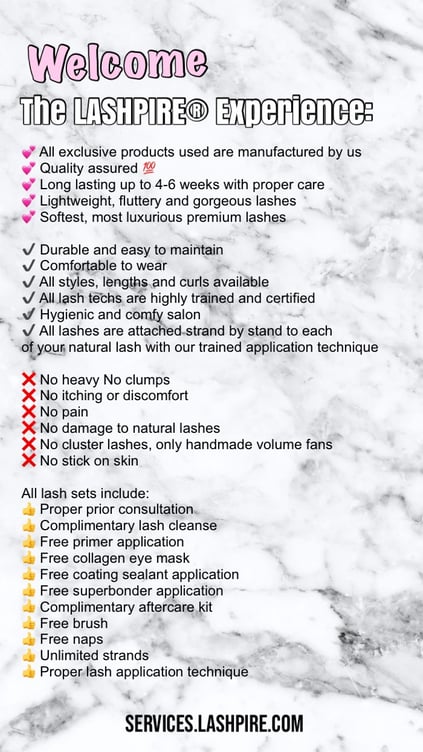 We value every customer that walks through our door and chooses us as your lash provider. We aim to always deliver the most value!
Please refer to this image (on the left) to see the complimentary items we include with each lash extension treatment with us!
We hope to see you soon!
TRIED, TESTED & PROVEN PRODUCTS
Our products are 100% cruelty-free and exclusively formulated and created by us to ensure the best quality with proven results.
Trusted and Highly recommended 10/10 service & environment
With years of hands-on experience in both the service field and production aspect, we ensure quality products and customer satisfaction as priority. All treatments are carried out in a comfortable and professional hygienic setting.
FORMULATED FOR SENSITVE SKIN
Our product line undergoes vigorous testing to ensure that no ingredient used causes any unwanted reactions on sensitive skin. Our products are formulated for sensitive skin.
Our lash technicians are all certified in all types of lash extensions procedures. We take extra care in ensuring they are meticulously trained and prepared before attending to you.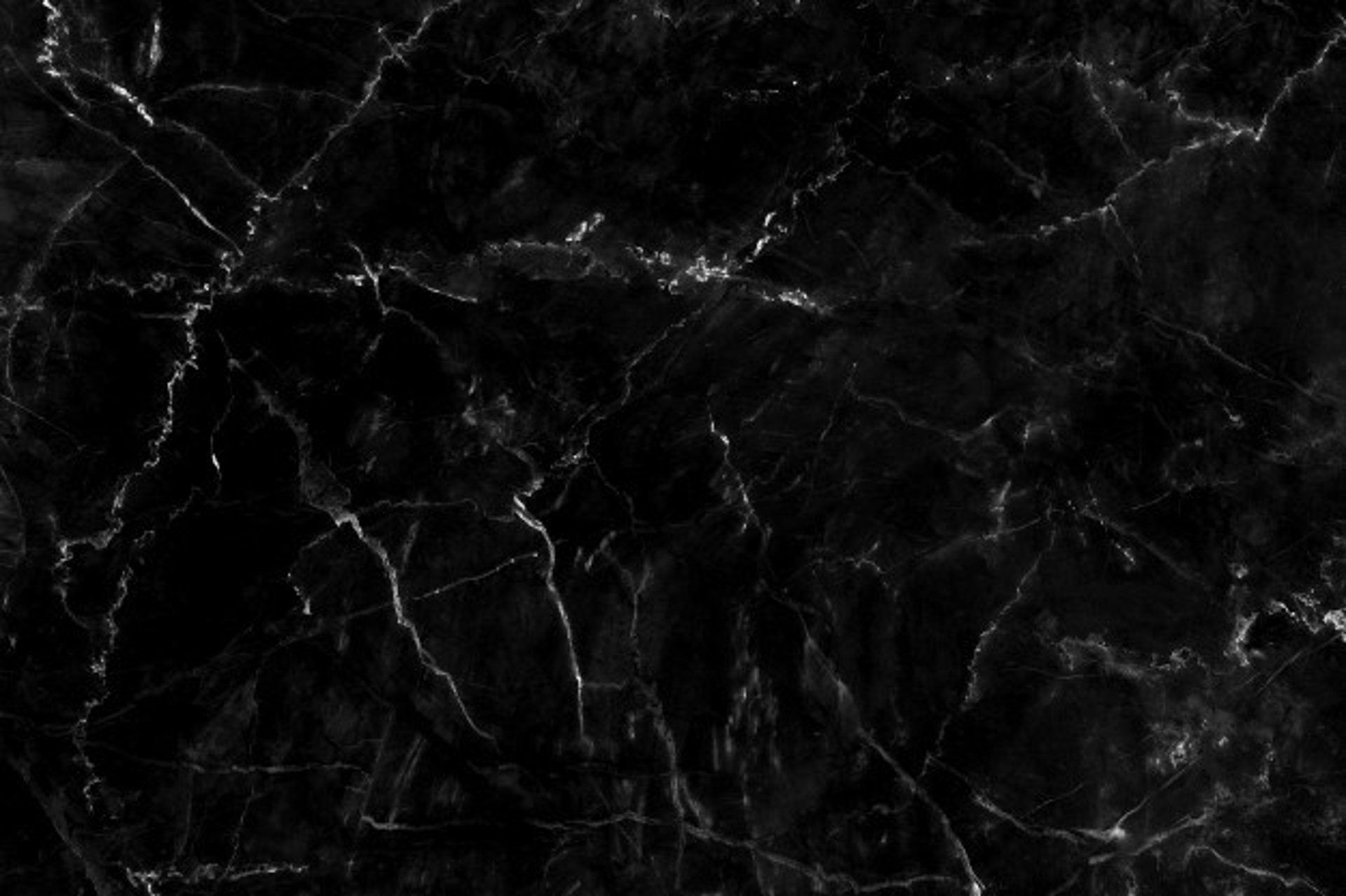 Follow @lashpirelashes on IG